great blue heron

-

search results

If you're not happy with the results, please do another search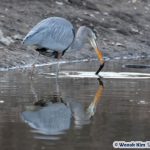 We witnessed a gregarious great blue heron that we named after "Norm" from "Cheers." He swooped down like a blue angel, inspiring us to write some poems.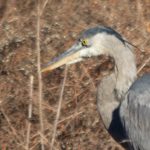 Here are five great blue heron poems I wrote in tribute to a special blue heron, Ms. Ana Costia, I met on New Year's Day 2020.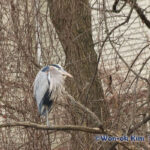 Incredible luck greeted us for a second consecutive New Year's Day. Forget Happy New Year. Let's make it Happy Heron Year!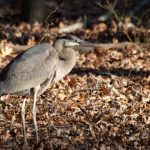 Won-ok and I saunter toward the Sligo Creek woods on the first... Today was supposed to be an unselfish day of "volunteer work" to help clean our favorite creek. It turned out to be a heck of a lot of fun. We worked up a good sweat, pulled three trash bags of pollution out of Sligo Creek, and experienced wild encounters with minnows, frogs, great blue herons, green herons, killdeer and more. Eye On Sligo Creek rings in the new year with a stroll along Sligo Creek in Wheaton (Silver Spring), Maryland. Host Chris Lancette tells stories about spending the morning with a great blue heron, Henry David Thoreau, and a bit of what we hope to accomplish with our new passion project.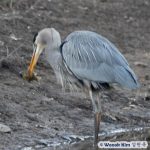 A great blue heron, "Norm," makes a spectacular entrance at the ol' Sligo Creek water bar, catches a fish and washes it down with some frosty cold water.